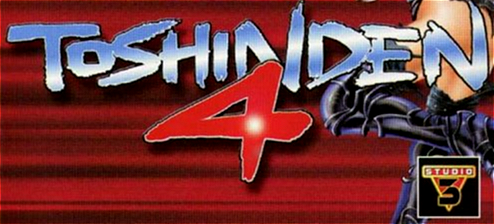 STORY
:
Eiji Shinjo, the new Head of the "Himitsu Kessha", has organized a fourth Toshindaibukai which revolves around the gathering of four holy weapons that can be used to save the world or to destroy it. However, Eiji's old enemy from the third Toshindaibukai ten years ago, Vermillion, is also after the four weapons.
ABOUT
:
Also known as Toshinden Subaru, Toshinden 4 is the last installment in the franchise to his the PS1. Unlike previous installments, it only saw release in Japan and the PAL region. It features teams of 3 characters, but like the previous games, only 1 character fights at a time. The only returning characters are Eiji and Vermillion, the rest of the roster is completely new. The graphics lacked polish overall with uninspiring stage designs and blocky character models.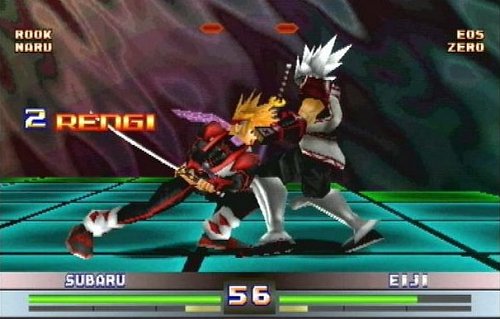 A spiky-haired hero? Nooo freakin way.